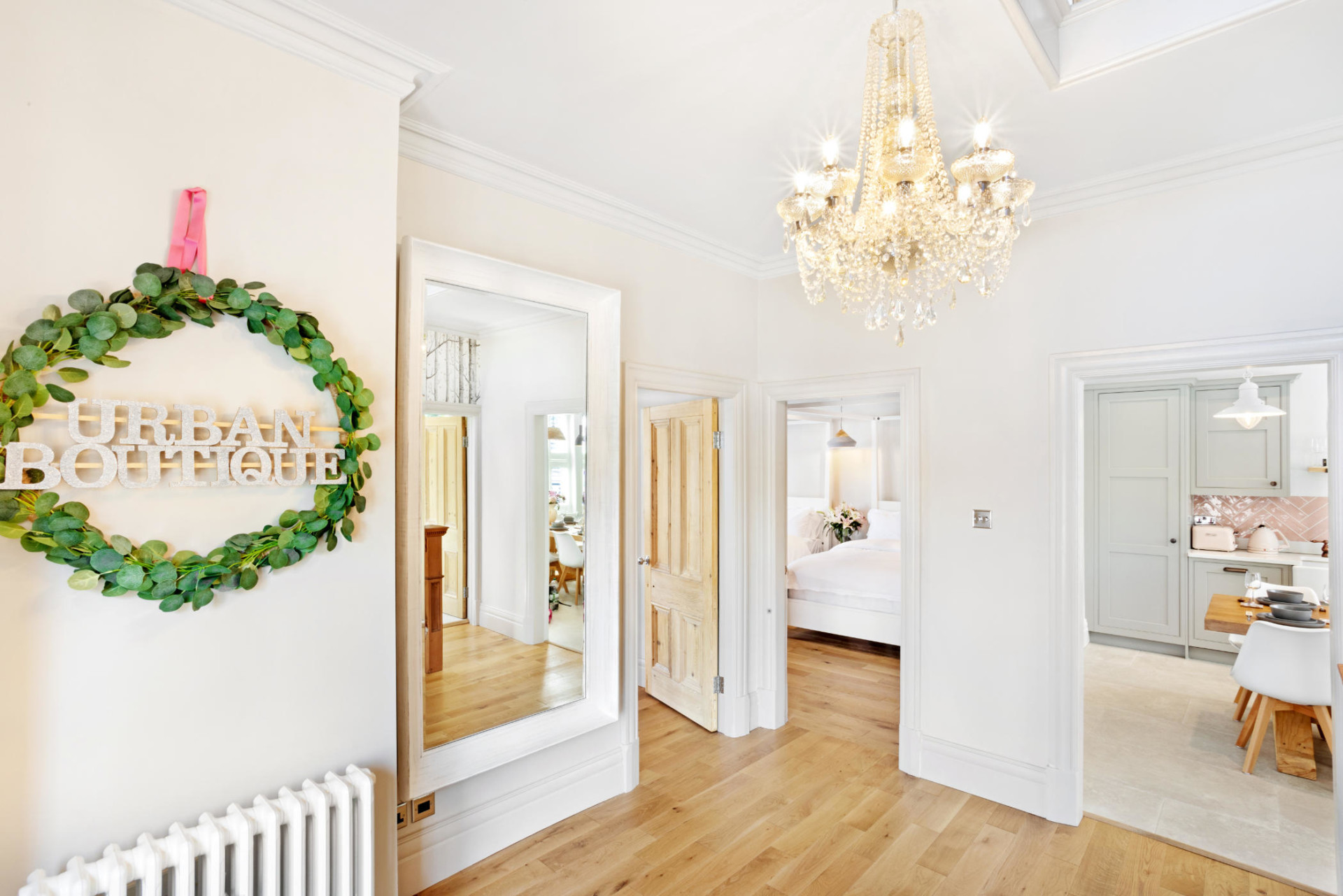 Welcome to Urban Boutique Apartment from your owners, Charlotte, Luke and Lyla. After many years of patience, in April 2019 we were finally able to purchase the duplex apartment above our home and renovate it.
We thought long and hard about the design and finish of our holiday home so we hope you love it as much as we do. We love meeting new people so we are extremely excited to help make amazing memories for our future guests.
Our large duplex apartment is over 2000 square feet in size allowing for a maximum of 10 guests to live comfortably together in one huge property. We have designed and decorated the apartment with absolute love and passion to ensure our guests receive the ultimate experience in luxury, comfort and relaxation. We feel the quality of finish and decadent style of the apartment will calm and sooth anyone who stays.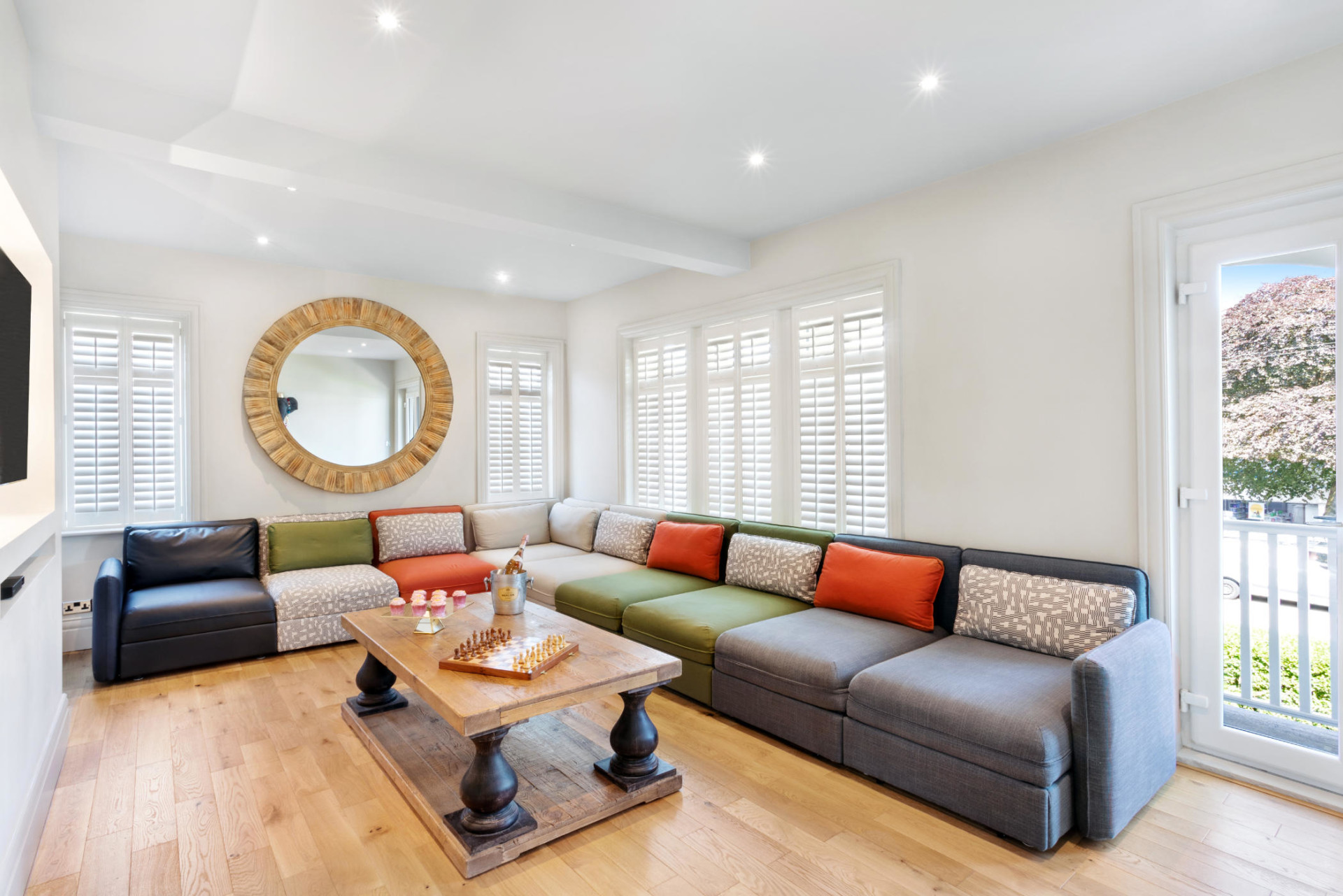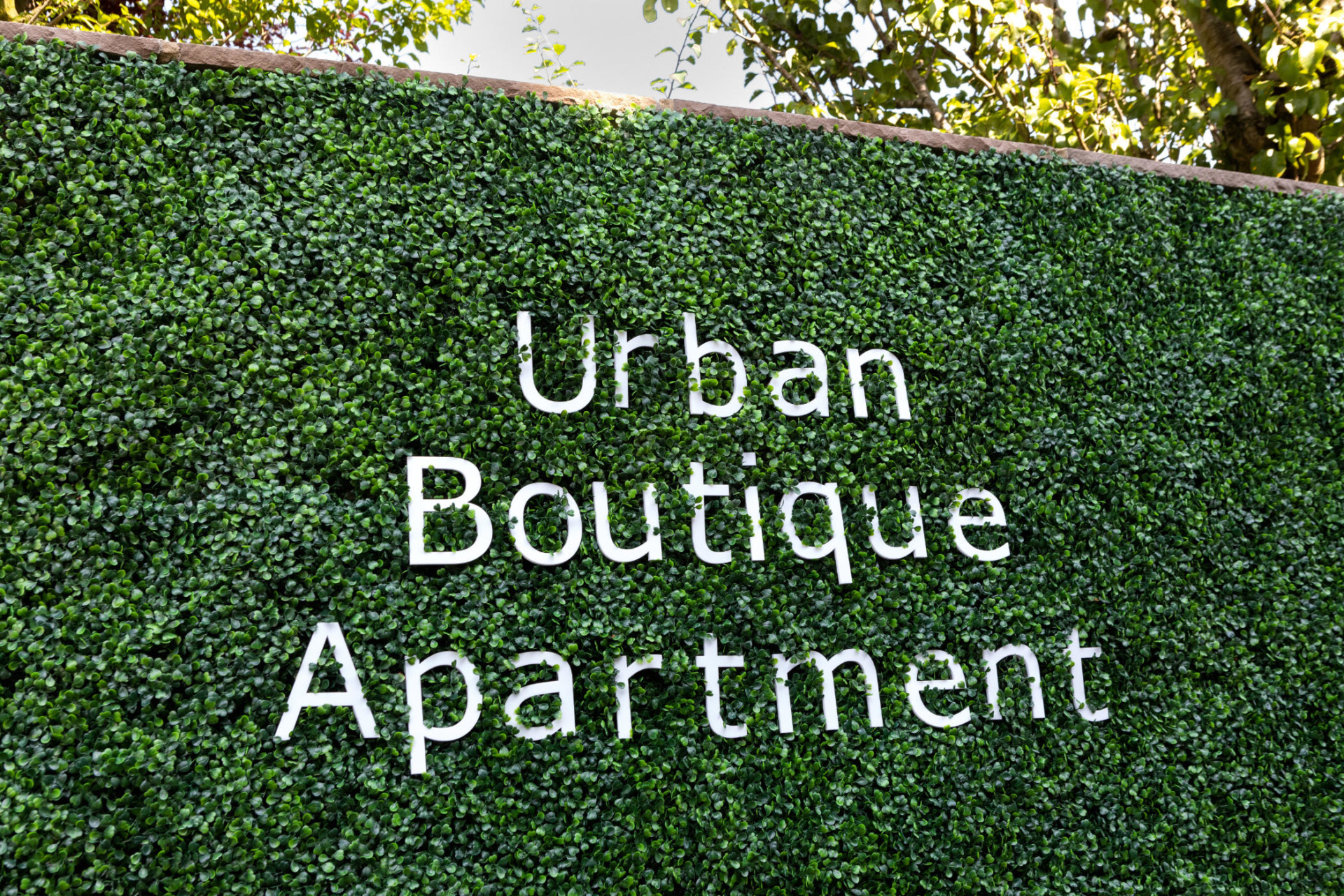 Outside Terrace
Urban Boutique Apartment has a generous outside south-facing glass balcony terrace with the sun cast over it most of the afternoon. It also has some clever fold-away benches should you need to create more room.
Fully Equipped Kitchen
With large windows allowing plenty of natural light in bringing the outside indoors. Should there be too much light there are beautiful elegant shutters that will enable you to control the light coming in while enjoying your dining experience.
The Classy Shutters
The sitting room has the classy shutters installed if your group fancy shutting the world out and snuggling up for a film using the Sony DVD / Blu-Wray player.
Smart 4K Ultra HD TV
A large Sony Bravia Smart 4K Ultra HD HDR OLED wall-mounted TV with an equally large coffee table for drinks and a good game of cards to be played on.
Air Purification System
For any guest who has safety concerns about the quality of air. We have installed an Envirovent ATMOS Home Ventilation System.
Hear From Our Happy Guests
Close to the heart of Harrogate, a charming spa town in North Yorkshire, home to many music, comedy, arts and business festivals and conferences.
Frequently Asked Questions
We have provided everything you need and what's more.
#bookdirect for best prices